The designer has unveiled an edit of classic British pieces in collaboration with the Japanese retailer
Text:Ellie Pithers
JONATHAN ANDERSON is seriously pumped about his Uniqlocollaboration. "I shop at Uniqlo religiously. It's what I wear every day," he smiles, sipping a coffee at its unveiling at Tate Modern on a sunny Tuesday. "It's probably been the most exciting and the most personal collaboration I've ever done because it's the first time I've been designing for myself, what I would want to wear."
It's a surprising confession from a designer whose own JW Anderson line is celebrated for its subversive conceptualism, and whose collections for Loewe are feted for their hyper-intellectual aesthetic. This is a man who wears many hats: alongside designing 12 collections a year for two labels, he has just curated a hit exhibition at the Hepworth Wakefield gallery in Yorkshire, instigated and judged the inaugural Loewe craft prize, and found the time to renovate a house in Norfolk. The constant, he claims, is that he's just "a jeans and T-shirt guy".
Enter Uniqlo, who tapped him back in October to create a capsule collection for men and women comprising 34 pieces, available to buy online on September 19 and in selected stores the following day. "Jonathan had a very clear vision – we just had to make it happen," says Yuki Katsuta, global head of research and design at Uniqlo. "For our team it was a very enjoyable process. Our dream is about total clothing and creating a new heritage, and that's why we called him. We wanted this concept with the best designer."
New heritage, for Anderson, translated as a distillation of his JW wardrobe tics. There are the duffel coats, Aran and Fairisle knits, mackintosh coats, striped scarves and checked shirts that infiltrate his mainline collections, all made wonderfully wearable and tinged with nostalgia, thanks to biscuit tin colour combinations. Needless to say they're affordable, too: the range is priced between £14.99 (for a T-shirt) and £139 (for the reversible tartan mackintosh). "It was nice to really study those individual pieces. Every single detail mattered, so it was me trying on a lot of clothing."
The sell-out piece is surely the tartan puffer jacket – "Uniqlo has this amazing lightweight technology, so of all the things that was the mission! A tartan printed puffer that I could wear!" – and you'll need to act swiftly to snap up the striped shirts, all with JW buttons and his anchor logo, some adorned with the tell-tale ruffle.
Then there are the T-shirts and sweaters, sporting a typically esoteric print. Anderson reports it's taken from a Henri Gaudier-Brzeska sketch that dates from 120 years ago. "I saw it and thought, 'that has got Uniqlo x JW Anderson written all over it'," he says. "I love going into Uniqlo and finding those random, amazing T-shirts, so I wanted to raise the bar. He's one of my favourite artists and I loved the idea of bringing the past into the future. It was important personally to me."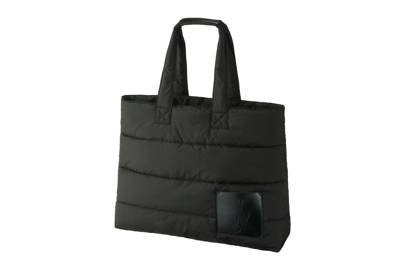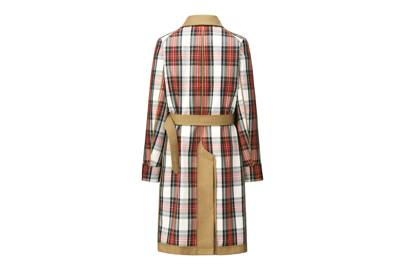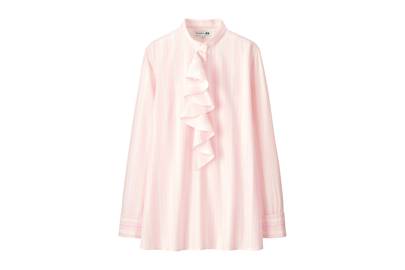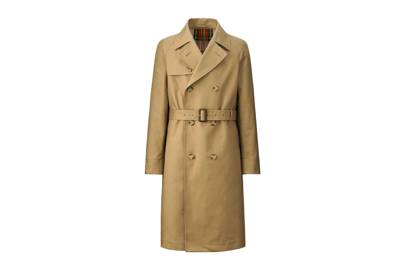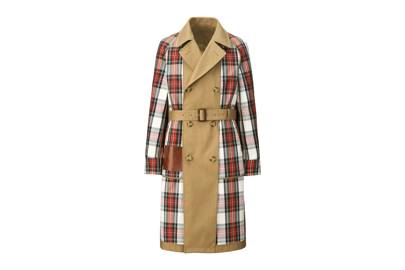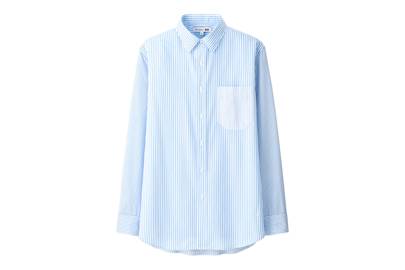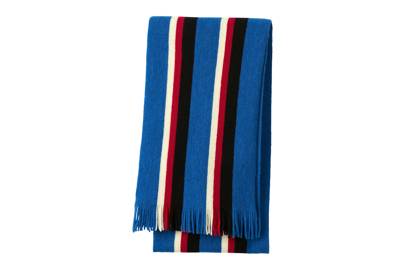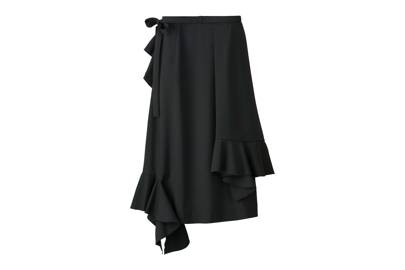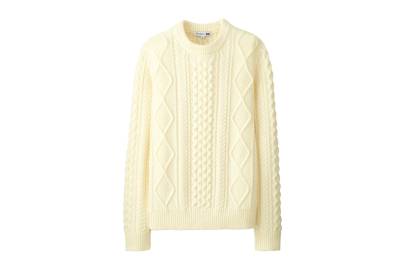 via http://vogue.co.uk