ALEXA CHUNG – this month's Vogue cover girl – is the latest to pose for Mario Testino's famous Towel Series (see the behind-the-scenes video below). Testino shot the 137th photo in the black and white series following the June issue's cover shoot, photographed by Testino and styled by Vogue's fashion director, Lucinda Chambers.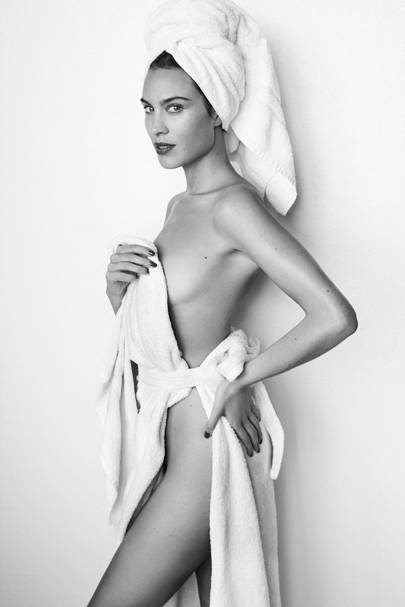 In the video for Mira Mira – Testino's online visual platform – the pair joke about doing the nude shoot: "I'm probably the most shy person that's done it," Chung says before Testino replies: "Oh please, give me a break!"
The series – previously featuring the likes of models Kendall Jenner and Gigi Hadid, as well as actresses from Sienna Miller to Blake Lively – is a personal project for Testino in which stars strip back and wear nothing but a towel to cover their body, and often a towel on their head.
"For me it's interesting I spend all my life dressing people, and at the end of every shoot, I take everything off, and then I put a towel there," Testino says in the clip.
Courtesy of Mario Testino for Mira Mira.
via vogue.co.uk