Paris welcomes the majesty of Helmut Newton
Helmut Newton loved women and loved to take kinky, but artistic photos of them. The Newtonian woman is not a weak one. She is mature, powerful and dominant. She is liberal and not afraid to express her sexuality. In his fantasy and book, "A World Without Men", the ideal society is a decadent one, in which seductive women control men, and gain enough power to survive without them if needed.
His provocative and fetishist black-and-white photographs with themes like nude, portrait, sex and humour reveal that he was an artist with a unique, yet cynical vision and an impressive technique to capture the eroticism, irony and violence that he sensed in the world of fashion, money and power.
The Southeast gallery of Grand Palais in Paris presents Helmut Newton. Through more than two hundred of his photographs, mostly original or vintage prints made under his supervision, reflects that Newton was much more than a fashion photographer.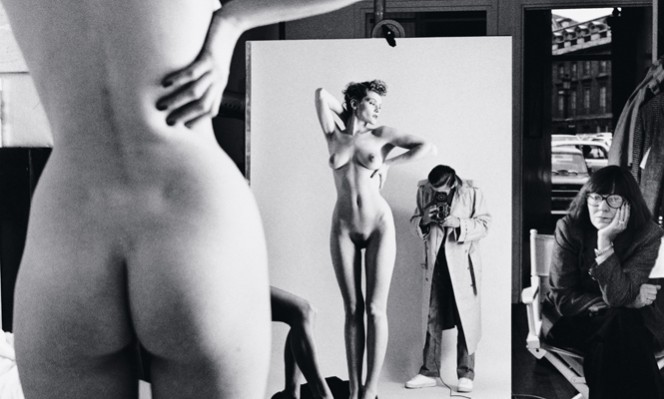 The exhibition does not stop at Newton's women though, it explores the many, sometimes secret fields of his work. Supported by a film named:"Helmut by June" made from June Newton, his wife, and punctuated by quotations from the photographer, this exhibition is a must-see for fashion faithful andphotography lovers.
Watch the teaser
Elena Psalti