The high priestess of street style combines the French allure with the Upper East Side attitude. No reason to feel jealous at all!
Text: Marina Zamzara
Photos: Christos Karantzolas for Schon Magazine, February 2012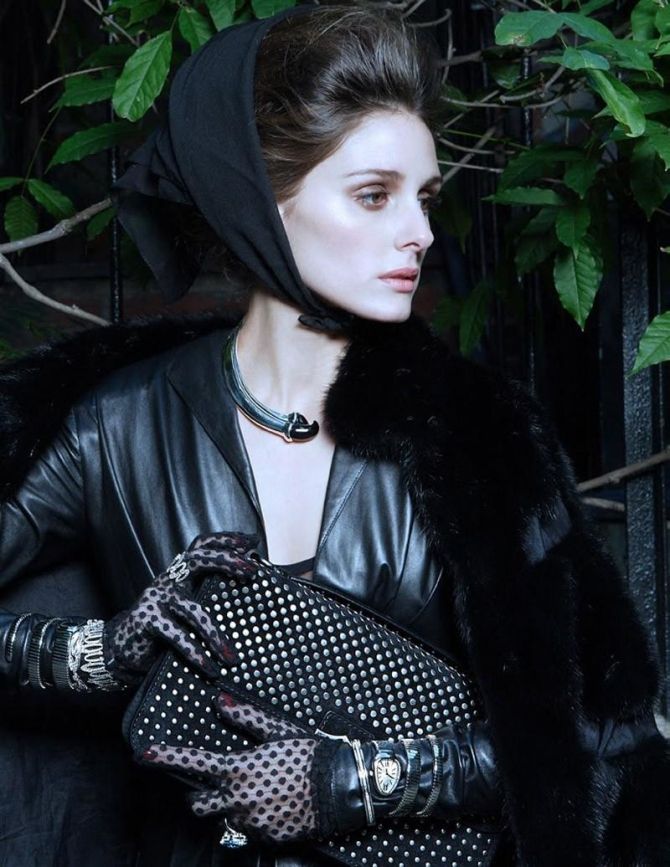 Daughter of real estate developer Douglas Palermo and interior designer Lynn Hutchings, Olivia started her career at the MTV's reality show The City along with the other upcoming fashion icon, Whitney Port. The high payment -almost 12.000$ for each episode- for her participation to the reality show, which was all about working in the fashion industry, gave her the opportunity to enrich her wardrobe with one of a kind pieces.
Olivia likes high fashion, but as a girl of our era she prefers mixing them up with Zara & Topshop products. Never boring, her sense of style seems to be like a natural instict for Olivia. She can combine prints and colors together and look always flawless. She is an original it girl, who belives that style starts with fine underwear that make you feel comfortable and confident.
Olivia's real intention wasn't to get involved with fashion. As she admits, back to school was a tomboy, playing lacrosse and riding all the time. A serious injury forced her to give up with the tough sports, and give her another prospective in life.
Except for impressing us with her off duty outfits, Olivia currently occupies herself with her fashion blog where she uploads everything about fashion, from her outfits to show reviews written by her partners experts in the fashion industry.